The Project
Bookchoice is a Dutch subscription service. Every month users receive 8 curated ebooks and audiobooks. They wanted to rebrand in order to enforce the switch from a Dutch-only company to a more international one, so they asked me to create their new site.
The Brief
To create a versatile website for Bookchoice
Core functionalities for the users

being able to download the books of the month
learn more about the authors behind the books
buying discounted books in the shop
My Role & Our Approach
Together with Yefan Wang (UX designer) I created the designs for Bookhoice. I was given some set guidelines from the sales team and the previous art director to start from, and initial sketches for the designs. Me and Yefan reworked the material to create the final designs for the website. Dora skillfully managed our project and did most of the communication with our external programmers at rb2.
Early Moodboard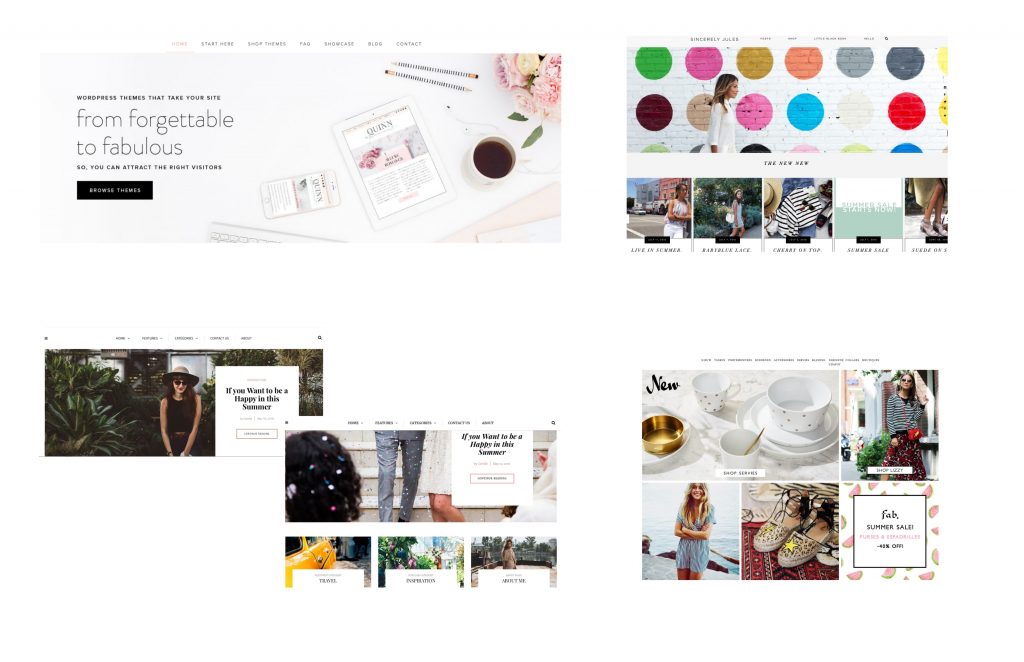 Bookchoice Website
The site can be seen live here. This is still an ongoing project.
Homepage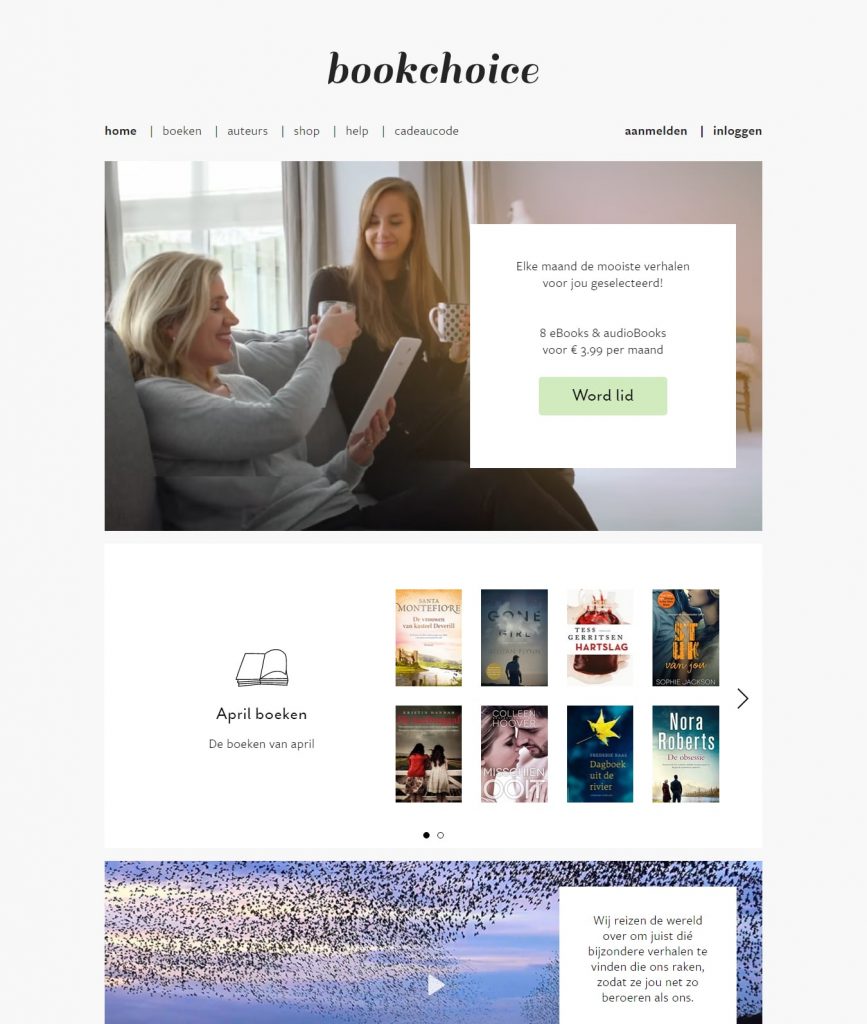 Download page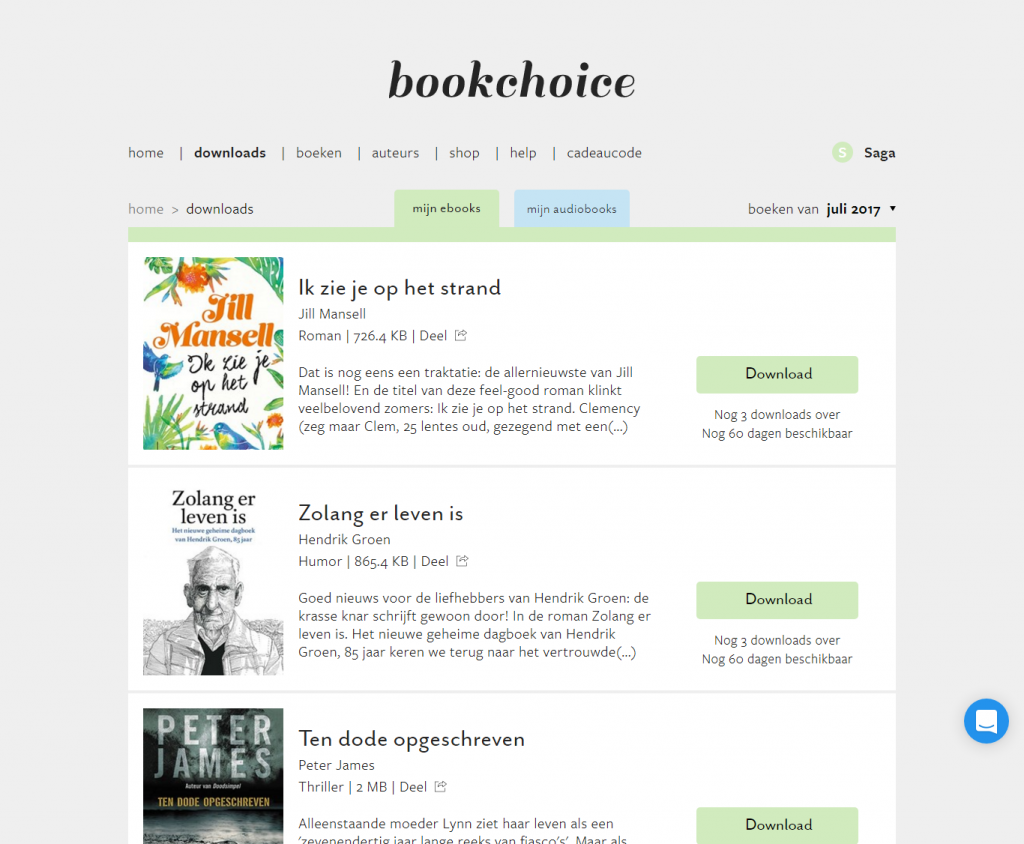 Authors overview page